Estimated Drive Times to a few Popular Destinations
The Development's drive times showcase what a great location it offers. Wyndham Hills drive times estimate only a 30 minute trip* from the Minneapolis-Saint Paul International Airport (MSP) or the Mall of America, or an estimated 24 minute commute* to downtown St. Paul. Wyndham has all the benefits of this beautiful peaceful setting with quick access to the Twin Cities.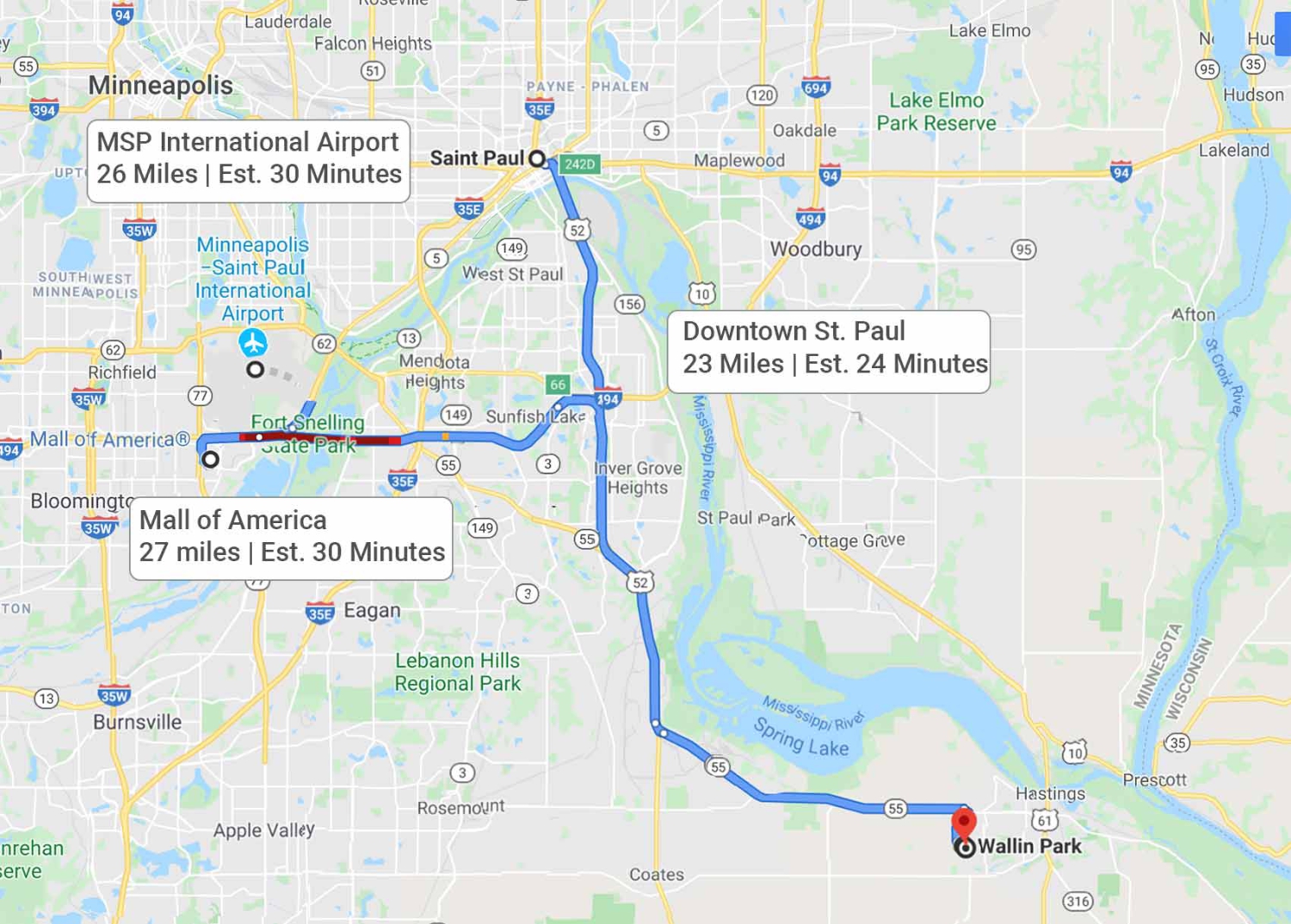 2
Minneapolis-St.Paul International Airport
Please visit our map page where you can put in your departure address or visit Google Map , either will give you an estimated Wyndham Hills travel time. You may choose many alternative routes if you need to explore an alternative course.
*Note: Wyndham Hills drive times may vary by the day of the week along with what time you plan on traveling and traffic. Travel times are estimated and not guaranteed.