Historic Hastings: A Minnesota Landmark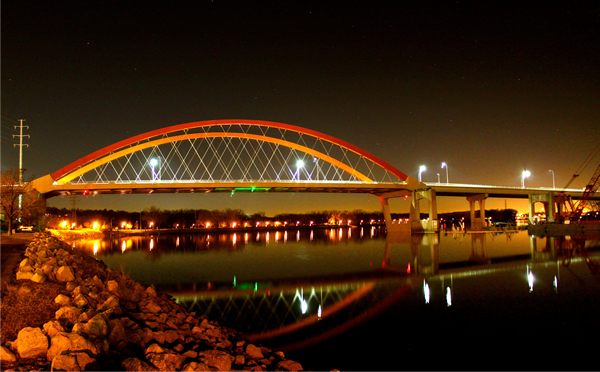 Historic Hastings is set along the rugged and colorful scenery of the Mississippi, St. Croix and Vermillion Rivers.  Hastings is a scenic river town with a rich heritage.  Hastings has grown and changed to meet the needs of its population without forgetting its past.
Reminders of the city's history abound, with the rushing rivers, the tall stately trees and the historic downtown buildings that remind us of days gone by. Hastings is a place to live, explore, embrace history, venture back in time, slow down and enjoy all while enjoying the recently updated business district and river center.
The city is finished its 3rd phase of the "Riverfront Renaissance" project that includes updated Main Street, the adjacent amphitheater/pavilion for summer concerts (located one block off of Main Street) and the very popular 15 mile bike trail loop that goes from the riverfront to the dam.
In the Historic Downtown Business District of Hastings, Minnesota you'll find charming shops that feature; Antiques, Collectibles, Gifts, Fashion, Imports, Toys, Pottery, Jewelry and many one of a kind specialty items and services. Most of our shops are located in preserved historic buildings dating back to the 1800's.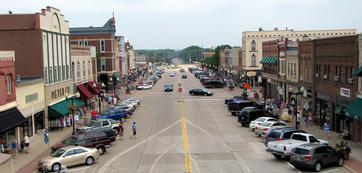 Whether you have an hour or the entire day, we invite you to spend some time in our Historic Downtown. Shop for antiques, art, and a wonderful array of treasures, or dine at some of our great restaurants. Check out our very own Spiral Brewery or drift over to Schoolhouse Scoops for some ice cream. It's all here along the banks of the mighty Mississippi River.
Hastings hosts a wide array of stores including Antique, Art, Clothing, Gift, Jewelry, Toys, Services and more.
Dining (currently with sidewalk dining), Riverfront Walking & Biking Paths with Bike Rental, and Lodging including B&B's are all easily accessible from Wyndham Hills.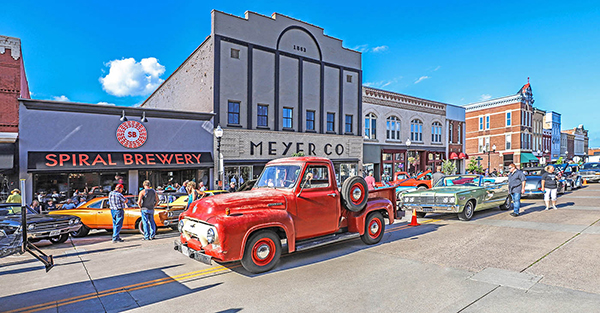 Home of the Saturday Night Cruise-IN Car Shows, pictured here, the Hastings Holiday Hoopla or the Hastings Victorian Christmas, the community has many fun events.
Historic Hastings Minnesota has so much to offer, and is just outside of the Twin Cities for a short commute. Wyndham Hills is on the Western Edge of Hastings which makes getting into the cities even easier. After visiting Hastings Premier Development, take the short trek into Hastings to sample all that it has to offer.
Vermillion Falls
Video clip of the Vermillion Falls in downtown Hastings, Minnesota.